Is this guide user friendly?
| | | | |
| --- | --- | --- | --- |
| Yes | | 63% | [ 333 ] |
| No, needs improvement | | 13% | [ 70 ] |
| Don't really care | | 4% | [ 22 ] |
| oohhh pickles x3 (Whats that got to do with this? o.O) | | 18% | [ 96 ] |
Total Votes : 521
Sun Jan 06, 2013 10:40 pm
@Riley: I don't follow prices that much, but since it came out the same month as the Sept DIs I would say about a set of one of them (or maybe more since it was limited)...unfortunately though, those prices aren't even listed in here so it may not be much help.

There is one item from the combat champ selling for 10k in the CM right now. And so if we guess the other items would sell in the range of 5-15k, I'd say the pirate hat might go for around 30-90k.
_________________

Fri Jan 25, 2013 8:38 pm
Does anybody know how much a Golden Apple is worth? I just won one in the Coliseum, and I think they're pretty rare, but I don't know what the value would be...
_________________


Siggeh by Manda of HeartsEnchanted.com
Fri Feb 01, 2013 8:57 pm
Alright.. so just an update, I need to be honest and realistic with all of you.

I've moved just this month, and this with life is keeping me busy. I caught the inevitable bad strain of flu here in the US. My computer is broken, and the items I charted to be updated are there and might not be recovered (as in, the organizational process I follow to put up the items, as well as which items are from when, etc etc.. a lot of it.) Bottom line is I'm backed up like crazy for this. I haven't a clue when or if I'll be able to resume this project as of current. I'm sorry to everyone for this, but I don't have enough time, and it's unfair to everyone for me to be assigned here as an individual. If anyone else is interested in this, I won't be here often so you'll likely need to speak with Angelic Goddess (Original guide keeper) or Queen Blazestorm for what can be done.

DIs have been added in without images.

Gem prices updated to match current price trends.
_________________
I want to spend the rest of my life ALIVE!

♥
Fri Feb 01, 2013 10:33 pm
Sorry to hear you've been having so many problems lately lnspire D:

I hope you feel better soon and life stops being such a jerk.

I don't really follow marketplace trends so I can't really help with that. Hopefully someone else who's interested can help since this guide really is quite useful.

I can help add in images if needed though.
_________________

Tue Feb 05, 2013 11:49 pm
Amurita, thanks! Jerks won't stop me


I was able to put up the event items (probably not in the best order, but educated guess depending when they were added into the Zandex) if you have any time to put any of those up that'd be great! I'd appreciate that, thanks.

_________________
I want to spend the rest of my life ALIVE!

♥
Wed Feb 06, 2013 8:49 pm


I just put up the few ruffelen items for august that was left over. I'll try and tackle the rest of the event images little by little.

Btw, for the Fete Toga for august, did you purposely but the '2' after Quest reward?

I remember this being the quest for the user event carnival...but I think there was only 1 quest?
_________________

Sat Feb 09, 2013 8:26 am
Thanks


I put the 2 because of the Dicha set previously acquired during that month, but I couldn't remember the exact distinction between the two quests.
_________________
I want to spend the rest of my life ALIVE!

♥
Sun Feb 10, 2013 8:27 pm
Ahhh, okay.

I also noticed under the event items for september you only have the plushie listed as a log-in item. I'm sure that the pegleg was a log-in item for Talk like a pirate day. The chest too I think, though I'm not sure if it was from something else.

I also put up the images for the Spithra items

_________________

Fri Feb 22, 2013 9:03 pm
Great job on this price guide,

I check it every day hoping you will update it more!

But i understand its hard to keep this updated with so many items, and so many trades going on.
_________________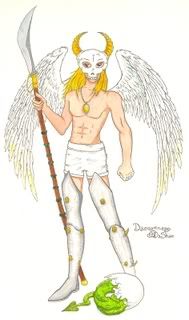 Wed Feb 27, 2013 5:02 am
Yes, I've just been helping Inspire to put up the images and while I've only done a few it's quite a bit of work so kudos for it. It also would be extra hard for her to keep the guide up-to-date if she has to lurk the marketplace for trades, so I hope more people get into the habit of posting their transactions here.

Speaking of which, I just bought a Gem in the CM for 84k!

A great deal...so I had to dig into my (ever declining) reserves to get at least one.
_________________

Fri Mar 15, 2013 5:13 am
That would be a great deal of help to the guide if people made the effort, very much so.
I hope they will as well...

My computer is back up and running, so I've gone ahead and added in the remaining newest items, and edited the remainder of new DIs- as well as older EIs so that they are lumped together in one screenshot- up through the Glendor masses.
If anything is out of place/date/any, please let me know.

Amurita thank you, I'll- nevermind. I see that you've rearranged it already, thanks again.


(-lnspire)

*edit* All EIs should now be added in.

_________________
Borrowed by lnspire
Sun Apr 07, 2013 10:09 pm
Sorry for being so slow at adding those pictures, I didn't really do much of them before you did the rest


But thanks for trying to keep this up-to-date!

Been meaning to post this earlier, but here's a transaction from earlier in the month:

Bought Diabolicus Claws on CM for 5k



Edit

: Bought Egg Headed on CM for 5k as well.
_________________

Wed Apr 17, 2013 6:42 pm
Thanks Amurita
I always appreciate your help.

For now I am going to be adding educated guesstimate values for the newer items, since currently I do not have much to go off of. I will be bolding the values as they are updated with actual sales.

Any input on my prices being wonky are appreciated. xD
_________________
Borrowed by lnspire
Sat May 04, 2013 3:32 pm
Will you all be updating the Smugglers Sets? I'm thinking of selling some opal dinky horns but have zilch to go by. At least the initial selling price would be helpful, I forgot what those sold for. Thank you.
_________________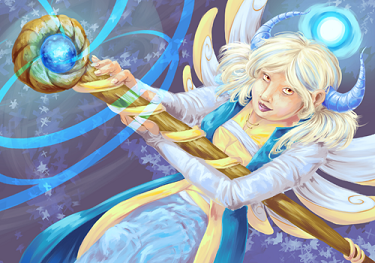 Sat May 04, 2013 3:44 pm
Try checking here, Lady Umaeril. *smiles*
_________________




You cannot post new topics in this forum
You cannot reply to topics in this forum
You cannot edit your posts in this forum
You cannot delete your posts in this forum
You cannot vote in polls in this forum


Terms of Service