January 2018
| | | | |
| --- | --- | --- | --- |
| *New Year! Yay!!* | | 20% | [ 4 ] |
| Capricorn (1) | | 5% | [ 1 ] |
| Capricorn (2) | | 5% | [ 1 ] |
| Everything Capricorn! | | 5% | [ 1 ] |
| Patterned Cloaks! | | 10% | [ 2 ] |
| ...did you say WINGS?!!! | | 0% | [ 0 ] |
| Love 'em all! <3 | | 20% | [ 4 ] |
| ~*~ Happy New Year! ~*~ | | 35% | [ 7 ] |
Total Votes : 20
Sun Dec 31, 2017 7:53 pm
~*~

Happy New Year!

~*~

As we close out 2017 and greet 2018 with the air of hope and celebration that it deserves, I thought you guys would appreciate having access to January's DIs a little earlier than usual

(plus, they're just amazing and I was having trouble keeping them to myself)

... so, without further ado, the Staff and I present to you...


Capricorn

(1):
Capricorn Club
Capricorn Ears
Capricorn Twisted Horns
Capricorn Staff
Capricorn Tail
Capricorn

(2):
Capricorn Pelt
Capricorn Blade
Capricorn Spiral Horns
Capricorn Pointed Horns
Capricorn Twin Blade
Patterned Cloaks

:
Patterned Green Cloak
Patterned Blue Cloak
Patterned Red Cloak
Tiered Wings

:
Tiered White Tip Wings
Tiered Blue Tip Wings
Tiered Green Tip Wings


... available for purchase in the

Monthly Shop

with

Zantarni Gems

for a limited time only (through the end of January). Come, get yourself some nifty new shiny pixels, support your favorite avatar community in the process and

have a fantastic 2018!!!



Sun Dec 31, 2017 10:05 pm
*dies over the cloaks* Thank you Queen Blaze!
_________________

Mon Jan 01, 2018 12:36 am
Oh my lords these DIs are awesome!
Mon Jan 01, 2018 12:59 am
Beautiful! Thank you! I must have them aaalll!

And Happy New Year's Eve! There's still about 7 hours left of 2017 in Cali

_________________

Mon Jan 01, 2018 6:16 am
Happy New Year! It happened about 14 minutes ago here in Missouri.


I was already in love with the coats in the event items, but when I saw the cloaks I almost died. Lol I'm going to be changing my outfit tomorrow!
_________________

Mon Jan 01, 2018 8:54 pm
Oh my goodness, these cloaks are amazing!!


_________________

Questing: Egg Basket and Eggsellent items
Sat Jan 20, 2018 1:29 am
nice did,

were has everyone gone?
_________________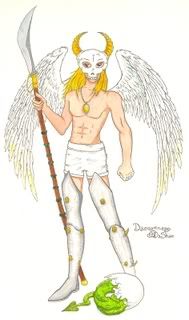 Sun Jan 28, 2018 2:15 pm
Seriously shocked that Bo never posted in here...but then again, Bo was without a laptop during that dark period. *mutters darkly*

Anywho, Bo wants to know when the February DIs will be out?

_________________


- Ignis Fatuus -


Court Jester? Bo?

Bo, official Zantarni nudist.



Rayven:

*gets hit in the face with some underwear* Wow Bo sure likes to get naked!



Riley:

Bo, the Goat Whisperer.

9018/10000



You cannot post new topics in this forum
You cannot reply to topics in this forum
You cannot edit your posts in this forum
You cannot delete your posts in this forum
You cannot vote in polls in this forum


Terms of Service