What's your favourite DI set?
| | | | |
| --- | --- | --- | --- |
| Sunrise Guard | | 15% | [ 2 ] |
| Eclipsing Archer | | 53% | [ 7 ] |
| Easter Bunny | | 7% | [ 1 ] |
| All of the these! | | 23% | [ 3 ] |
| None | | 0% | [ 0 ] |
Total Votes : 13
Tue Apr 10, 2012 8:43 am
I thought we could use one of these threads again!


Vote and Discuss!



Sunrise Guard



Eclipsing Archer



Easter Bunny, Hoppity?


_________________
I want to spend the rest of my life ALIVE!

♥
Tue Apr 10, 2012 10:26 am
The Eclipsing Archer is easily my favorite of the three. I love the soft colors of it. That's at first glance anyways. I find that the longer I have something and the more I start to play around with it, the more I find that I like things I didn't expect to. So first love may not be what I end up using the most.

The pants for the Sunrise Guard are pretty neat too.
_________________

Tue Apr 10, 2012 12:00 pm
I'm also a fan of the Eclipsing Archer set, because of the delicate pieces, soft colour and the flowing design of the cape. I've always loved the Eclipse Skirt and it's great to have some complementary pieces. I will be able to use these items with a lot of my other favourites, such as the Fayerye Dresses.

My second choice would be the Hoppity set, simply because Hoppity Hare is adorable!! 'Nuff said.

_________________

Tue Apr 10, 2012 1:58 pm
I'm not a big fan of the two armor sets. Dont get me wrong, beautifully done, just dont like armor in general.

If I had to choose I'd take pieces from each one. I like the versatility of the items in the Archer set they are fairly basic and match many of the gold items we already have. I'm not a fan of the cloak, though. It seems big and bulky to me.

Surprisingly I like the weapons from the Sunrise set. I dont really like the zani weapons (dont really know why) but I like the shape and size of these. The only thing I really dont like is the fact they have the soft orange and blue outlines. It makes them impossible to just slip into an avi that isn't based on those colors. I like the shape and delicateness of the arm, chest, and leg pieces but, again, there not as versatile because of the orange and blue highlights. I dont like the shield, background, or pants just because they lack the versatility I prefer but they are very pretty.


My fave set, though, despite the lack of versatility is the bunny set. But thats just cuse I was born in the year of the rabbit and Easter is one of my favorite holidays.

_________________
Join the Non-Events!!!!!
Tue Apr 10, 2012 8:56 pm
I'm not a bunny type of person so I easily skipped that one. I got the eclipsing archer because of the interesting color but I have not worn anything from it yet. I too like the sunrise weapons color, certainly very interesting. But the clothes items in regular blue and orange is not a combo I like particularly so I don't want them. I would rather a different blue to go with the orange.
_________________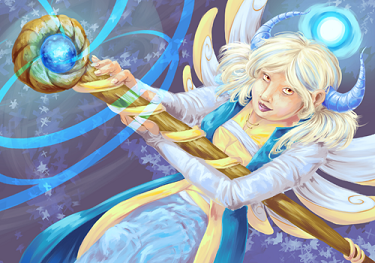 You cannot post new topics in this forum
You cannot reply to topics in this forum
You cannot edit your posts in this forum
You cannot delete your posts in this forum
You cannot vote in polls in this forum


Terms of Service