Favorite Sims version
| | | | |
| --- | --- | --- | --- |
| Sims | | 16% | [ 1 ] |
| Sims 2 | | 33% | [ 2 ] |
| Sims 3 | | 50% | [ 3 ] |
| Sims 4 | | 0% | [ 0 ] |
Total Votes : 6
Mon Jun 24, 2013 11:00 pm
So I took a look back in the thread to see if a topic on the Sims had been made. There had, but it has been more than two years since someone has posted in it. So I took the initiative to post a new thread.


The sims, What is your favorite version?

What is your favorite expansion pack or packs?

Do you have any fun stories or interesting things your Sims have done that you would like to share?

I still remember when the first version of the sims came out.
I had a lot of fun with it, though I never got terribly far with it.

Sims 2 I really enjoyed, and am still a big fan of it. I like how easy it is to add and remove custom content.

Sims 3 is by far my favorite. I just love how realistic they have actually made the differences between how thin or large a person is. I really enjoy the fact that you can mess around with just about every feature of your character on it just my adjusting and tweaking small things here and there instead of using the presets.

The best thing I like about it, is the fact of being able to redesign the color and pattern of objects. that way it is fresh and new, even though it is the same base still.


My favorite expansion packs are Supernatural, and Seasons.
Supernatural is there because I just love the idea that my Sim can be a witch, a ghost, a werewolf, or even a fairy. If your playing as a ghost you can choose what kind of death you had, and it changes the color of your ghost. and you can change the wings and the color of the wings on your fairies.


Seasons I love just for the fact that it is no longer looking like it is always summer time. Now it rains and hails, snows, thunderstorms. If you forget to put a roof on your house then your going to end up with water on the inside.

_________________
Pro Lurker
Tue Jun 25, 2013 3:35 am
I've played since Sims 2. It took me a little while to get used to 3, but now I really enjoy it. I think Supernatural is by far my favorite expansion, but each one adds something fun and different to the game.


Are you looking forward to Sims 4? Have you ever played Sims Medieval?
Tue Jul 23, 2013 6:04 am
I personally don't play, but my husband has managed to find, and become addicted to, a Simpsons' version of the Sims (called "The Simpsons: Tapped out"). I believe this is the one. They even include a bit of a Youtube tutorial/ introduction

_________________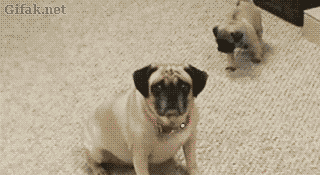 Tue Jul 23, 2013 6:06 am
How funny! I can actually imagine my hubby getting addicted to that too.
Tisi should play Sims. Join us Tisi!
Tue Jul 23, 2013 6:16 am
Nuuuu! It's be just one more game to drag me away from real life!! **flails**


_________________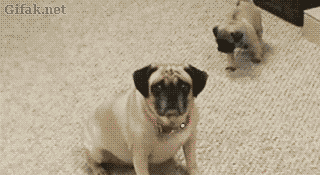 Sat Aug 10, 2013 6:54 am
It's so much fun though!


I'm having Sims withdrawals...the laptop I have my game saved on decided to give out, so I won't be able to play until I can get a new one.


Oh btw, I'm not sure if anyone knows - you can get free simpoints (up to 50) daily by watching the sponsored ad videos on the Sims3 site. It's only available for U.S. users right now, though.
Mon Aug 19, 2013 2:00 am


I have been fighting back the urge to ply all day. I'm going to shrink down and show some of the rainbow rooms that i have in one of my houses.


I am really curious about how sims 4 is going to look, act and feel compared to sims three.
I wonder hwow much more life like they are going to make it.

I have not played the medieval one yet. have you?

That simpsons one looks like an interesting game.


I didn't know that about the points. maybe I will watch some.

Oh gosh I just saw the trailer for sims 4 and how to play around it it. I want it.

https://www.youtube.com/watch?v=SZExmwseNKQ


_________________
Pro Lurker
Wed Aug 28, 2013 6:27 pm
I want to play, but I should probably get to some cleaning soon while the kids are at school.
I want to see your rainbow rooms!


No I have not played with Medieval yet, but would like to.

You should! They have 'Complete Your Set' Deals now...if you own part of a set you can get a nice discount for the rest of it, or you can get it for free. I got a lot of neat stuff and some premium content that way.


Oooo Sims 4 looks so neat! I will probably wait till it goes on sale though and play 3 a little longer.

Here are a few pictures of my fae sim, Anise Wormwood.
One
Two
Three
Four
Five
Wed Aug 28, 2013 6:48 pm


Right, I played a little bit ago the other day, and then I had to pull myself away so that I could post over here.

A couple days ago my Hubbin helped me pay for the last of the sims games that I needed to fill up my plumbob list at the bottom of my launcher.


So that other day I was playing around with y house boat and driving it around in the ocean.


I seem to be having a hard time finding those videos to watch. Oh
1 Maybe my ad blocker is hiding the. >.>

Doesn't it look neat.
My Hubbin is going to help me save up to pre-order the sims 4.
Pretty much will be my big Christmas gift.

( 11/33 post for today)


-edit-
Ooo I Missed your picks of your sim. She is very pretty.


Also here is a nother video showing what the inside of Cas looks like so far: http://youtu.be/I3aYH6t8C9c

(sept 17 is the next live thingy)
_________________
Pro Lurker
Sun Sep 01, 2013 7:29 pm
Sometimes I have to be careful...I end up playing longer than I plan. >_<

That's awesome he did that for you! Which ones were you missing? SIms 4 will be an awesome Christmas gift. You'll have to share how it is!

Driving in houseboats looks like fun. I notice a lot of neat ones people have created on the Exchange.

You'll have to share them when you find them.
I noticed your pictures on FB. I really like the rainbow stuff and cloudy walls!

Thank you, she is one of my favorite fae sims.


Oh! I haven't seen that one yet. Thank you. That second walk is soo cute!
Tue Oct 22, 2013 2:48 am
Most recently I played Sims 3 and made a houseboat. My Sim swam from her house to the ocean floor and met some mermaids! That's definitely a really cool expansion pack.

I think Sims 2 is still my favorite, though. I have so much downloaded custom content, gigs worth, and can make some really attractive sims. I think Sims 3 sims look a little funny. I can't make them as "pretty." I do love the customization, but it takes me forever to build and dress my sims because it's almost too

much

customization!
Fri Dec 27, 2013 11:10 pm
Recently, I played Sims 3 on the console. I like how I can customize each Sims I make. It is nice to give streaks to one's hair for free.


Also, I love constructing homes in the game. Somehow, I keep on constructing one after another. My only problems with the homes are the fire limit and the roofs. Once, I made a single level home without foundations. After I fully decorated it and added a 4x4 pool, the fire limit was already more than half the limit.
Wed Jan 01, 2014 2:57 am
I love Sims period. One of my goals of 2014 is to make a family of evil people and kill everyone in one of the towns. It would be really fun.

Actually I've tried but it takes too long but I'm determined to make a hoard of evil children then to overrun the town. I know a lot of new ways now to make twins and triplets so it shouldn't be hard, and I think one of the achievements of Sims 3 is having 50 kids.

Going to be so much fun.
I might start it tonight or tomorrow!
Wed Jan 01, 2014 3:06 am
I'm not sure what version I have. I can't say I've played sims much at all. I have been thinking about pulling it out and playing it, as well as other computer games, just for old times sake.


_________________
Moon's Youtube//Blog
Sun Jan 05, 2014 10:05 am
My favorite was Sims 2 ( I could get the men pregnant and it was so easy to be abducted by aliens!).
Favorite expansion pack.. none really. They're all crap to me.
I am and am not looking forward to sims 4.
_________________


Quest:

http://www.zantarni.com/dragonprincess-new-quest-t55528.html

Never gonna happen ^



You cannot post new topics in this forum
You cannot reply to topics in this forum
You cannot edit your posts in this forum
You cannot delete your posts in this forum
You cannot vote in polls in this forum


Terms of Service