Do you speak more than one language?
| | | | |
| --- | --- | --- | --- |
| Yes! | | 25% | [ 4 ] |
| No. | | 0% | [ 0 ] |
| I'm working on it! (learning) | | 43% | [ 7 ] |
| I'm fluent in multiple languages | | 12% | [ 2 ] |
| I'd like to... | | 18% | [ 3 ] |
| Absolutely not interested ... | | 0% | [ 0 ] |
Total Votes : 16
Tue Feb 09, 2021 4:55 pm
Rayven: There is that, yes.

Sadly no.
I could try and get in touch with one of the many Portuguese people who live here, but the Pandemic kind of hinders making new friends.
_________________
My Quest Thread -LINK-
Tue Feb 09, 2021 11:01 pm
Awww. That's true but maybe you could video chat. I'm not too fond of video chatting but most people seem fine with it. Personally, I think it was hard to make friends before Covid.

_________________
Rayven, I look at your avatar and think "Queen Sparklebutt!"-Tam
Thu Feb 11, 2021 5:40 pm

I could, though honestly most of my energy these days goes to maintaining the friendships I already have.

I know, right!?

_________________
My Quest Thread -LINK-
Thu Feb 11, 2021 10:49 pm
I don't blame you. I really hate the awkwardness of new friendships or any kind of relationship.

I think we're all too busy adulting. *sighs*
_________________
Rayven, I look at your avatar and think "Queen Sparklebutt!"-Tam
Sat Feb 20, 2021 1:27 pm
I understand all this too,

Eir

.

I'm trying to learn/self-teach Italian and I have a native Italian contact that I

could

pursue and which would help me learn the language, but it just seems to be soooo much work to foster that relationship right now, even though it would help me accomplish one goal of learning Italian.

But these days, I barely talk to my iRL friends...


By the way,

Eir

, I learned French many many years ago, and I'm trying to reconnect to that language a bit now too (in addition to the Italian). If you want to play with that language with me, let me know
Mon Mar 01, 2021 8:56 am
I'm learning another language as a matter of fact...or trying to, at least. Though admittedly I'm not really putting much effort into it coz I'm lazy...

Long story short, I met and fell in love with a Romanian chick. Her parents still live in Romania and she took me there to visit them once. I got to see a bit of everything about that country. It's bustling capital city, it's rural farm life and it's BEAUTIFUL mountains. I have to say I instantly developed a fondness for the place, and if I can be bothered to properly learn the lingo I wouldn't mind living there and hopefully getting a job, possibly as an English-Romanian translator or a teacher teaching Romanians English.

So far all I've really been doing is having my Romanian beau come up with Romanian words and phrases randomly from time to time and teaching me what they mean and how to pronounce them. And I seem to be deaf to the accents on letters every time coz when I try to repeat each word, I always get it wrong...and sometimes my attempts yeild some amusing results that turn into inside jokes between us.
_________________

Sun Mar 21, 2021 12:36 pm
I kinda stopped learning Italian for now. It was doing my head in and I needed to take a break.

I want to learn Icelandic one of these days too.
_________________
Court Jester? Bo?
Bo, official Zantarni nudist.
Rayven: *gets hit in the face with some underwear* Wow Bo sure likes to get naked!

Riley: Bo, the Goat Whisperer.

Blaze: Bo, you're just chaotic...

9695/10000
Sun Mar 21, 2021 1:15 pm
I have kind of taken a break from learning Italian too. I'm still doing a little bit on Duolingo (mostly) but I just haven't been able to absorb new material lately. Part of it is Duolingo itself (great for building vocabulary but not so much for learning

actual

Italian), part of it is ... well... everything else...


That's a lovely story

Blue Fox

and I'm happy for you
Good luck with the language!
Mon Mar 14, 2022 12:17 am
My first language is French, then I am fluent in English (English as a second language teacher), I speak and write Japanese but reading it is still difficult for me, I have basic Spanish and German knowledge since those classes are part of Cegep and University. I am currently learning Korean and Mandarin usingg the game Influent.

I am a passionnate languages lover! I don't mind making mistakes and I take risks and enjoy it!
_________________

Thu Mar 24, 2022 2:56 pm
My native language is English.

I studied/used Spanish as a child and teen, when I helped my mom work at a Daycare that taught English/Spanish in tandem. So we used it to speak to the kids, their parents, etc. Now my family uses Spanish interspersed with English to talk to each other.

While working there, we had a little girl that was on "my side" (infants and under 2 year olds) that visited every summer. She was American, but lived in France for her mom's work as a translator. So she knew English and French. Her grandmother was her primary caregiver there, who spoke German and Arabic. So she knew those as well. And then the daycare used Spanish as well, so she also knew that. A tiny little polyglot that didn't realize everyone didn't also know the same words, and mixed languages. She MOSTLY used french, but no one spoke it... So I picked it up. I can understand probably 60% of spoken french, 75% written, and I could talk to a baby if I had to lol.

I studied Tagalog, Japanese, ASL, German, and Norwegian briefly, but didn't have reason to keep at them for long enough to actually learn much. SO I can greet and be polite in them, but not much else.

Currently studying Korean, and it's the first language I've fully studied on my own as an adult. There is someone whose native language is Korean that changed my life, and I'm secretly learning the language so I can thank them from the heart in their own language
The challenge of the language is also fun to have again, I missed learning a language honestly.

I'm using a plethora of materials to learn Korean at the moment, the primary of which being Duolingo. I previously have used the site/app to dust off the rust of Spanish and French, and it's worked great for that, so I thought I'd give learning a new language a shot. (I don't recommend, at least not for Korean). I write every sentence I see or hear, and then the English translation. I highlight the verbs first, then the nouns I don't recognize, and then break down what the literal translation is, so I can figure out the sentence structure more easily. (E.g. the literal translation would be something like 'Students school swim learn is/are', while the actual translation would be 'The students are learning to swim at school')

I'm also using a typing practice app to memorize where the Hangul letters are on the keyboard so I can type and communicate in Korean online, or search for Korean terms more easily, which helps with making phrases stick.

_________________

Just because I have no chance doesn't mean I have no chance! =P
Fri Mar 25, 2022 8:41 pm
Hm let's see... first off my Dad is Greek, and I tried to do Greek School at church but it was kinda... not comprehensive and I can only understand a bit.

Second, in high school I studied German but don't remember a lick (well maybe a bit...).

Third, in college I studied Japanese while working on an Asian Studies certificate. However, I transferred schools and they didn't offer it so I didn't complete it. I think I still have my text books though.

That being said, I would LOVE to learn all of the above. I feel kinda like a failure for not learning Greek, I'm one of the only in the family my age that doesn't speak both. And the Japanese was fun, it's a shame I couldn't continue. German was fun as well. I honestly miss classroom learning sometimes in general. I enjoy learning new things but sometimes my commitment/discipline isn't all there lol.
_________________

Sat Aug 13, 2022 4:11 pm
I thought Memrize was awesome until I found Bunpo (for Japanese).
After messing with it for a bit I realized how very understating the reviews are.
I'm reasonably certain that if I drop my drawing career in favor of studying Japanese and binge on this app, I'll be completely fluent in roughly six months.
_________________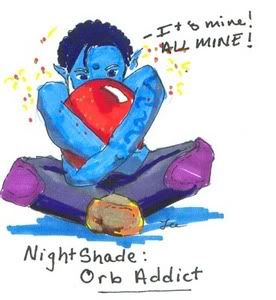 Sun Aug 14, 2022 3:28 pm
~Well I did have to take some Spanish, though it's not so good.

I am learning French. I'm part French on I of my parent's side.~
Wed Sep 14, 2022 3:32 pm
Bleh. After emailing the creator of Bonpu I discovered it's 99% for grammar. That's not necessarily bad, the problem is now about vocabulary.
_________________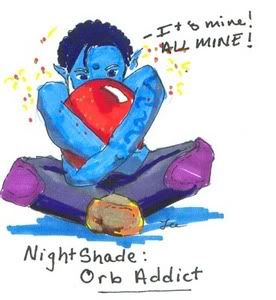 You cannot post new topics in this forum
You cannot reply to topics in this forum
You cannot edit your posts in this forum
You cannot delete your posts in this forum
You cannot vote in polls in this forum


Terms of Service