Which set is your favourite?
| | | | |
| --- | --- | --- | --- |
| Coal elf | | 42% | [ 3 ] |
| Worker elf | | 14% | [ 1 ] |
| Tinkerer elf | | 14% | [ 1 ] |
| None of the Above | | 28% | [ 2 ] |
Total Votes : 7
Sat Dec 28, 2013 8:18 pm
Sorry I'm late this month, guys! I had problems with my laptop and just got it back yesterday. There's still a few days left in December, so let me ask you:

What do you think of this month's items?




Is there something you particularly liked about them?

Is there something you think could be improved?

Any other thoughts?




And since this is the last survey of 2013, let me ask you some more questions!


What did you think of the DIs for this year in general? Were there any particular months that stood out for you? (Scroll to the bottom of the 3rd post in the Price Guide to see the year's DIs)

What kind of DIs do you want to see in 2014?


Last edited by Amurita on Sat Dec 28, 2013 10:27 pm; edited 1 time in total
Sat Dec 28, 2013 8:50 pm
This month's items look nice, but I don't think I'll end up buying them... They're just not really my style.
I like bits and pieces of the sets, like the colors in the Coal Elf set (I like the jacket, pants and boots out of each of the sets).

Overall this year, I love all of the

Crystal Elf Sets

. The style of the items and the colors were great. I also loved the

Merchant Sets

(those cloaks/belts are amazing!).I liked the

Archer Arrow Belt, Seahorse Staff, Parasol, and Shark Wings

as individual items. But those are the only ones that I find myself wanting to wear.

I'd love to see more LOTR elf/dwarf style items and more clothes like you'd see at the Renaissance Festival. I'm always a fan of armor, wings, and horns.


(And don't get me wrong, I love all of the donation items that have come out this year... My ability to create pretty outfits with them can be a different story at times though).
_________________

Sat Dec 28, 2013 8:56 pm
Is there something you particularly liked about them?
- I like the gear plateau. It's pretty interesting and I like the copper one the most.

Is there something you think could be improved?
- Some things look a bit off. Like the glasses and some gear points.

Any other thoughts?
- I really like the concepts, but I would have liked to see more color. When think about elves and the month december, I think about jolly little people who sing and dance and have all sorts of colorful clothing.

What did you think of the DIs for this year in general?
- To be honest, I think they were so so. If I remember correctly I only bought two sets of the wings set and that's about it.

Were there any particular months that stood out for you?
- January, when I saw the new items of the year I became very interested in the rest of the items. Thought that they would be nice and crispy clean. July because of the wings and November because of the backgrounds. I love the idea, but they could have been better. I think the fireplace is barely visible, because your character blocks it.

What kind of DIs do you want to see in 2014?
- Seasonal and holiday themed items. A lot of interesting wings, but what I like to see the most is more delicately pixeled items with more color.

_________________
@Achaia's
Joined 20 sept. '06
Engaged on 20-12-2012, became a mum on 29th of June '16
Sat Dec 28, 2013 10:59 pm
@Dusty:

I understand what you mean about this month's items. I tend to prefer more flowy, and I guess girly looking clothing (even though I don't dress like that in real life). So I tend to like the look of the coal elf the best, though I don't think it'd be very suitable for the coal mines
Though, I'm pretty sure it was named coal more for the colour of the set.

I like the crystal elf set as well! I liked the colours and design of them. They really reminded me of the old school pixelated items you saw in those old rpgs. The crystal elf pole axe was my fave item from that set.

I also liked the merchant cloaks as well as the seahorse staff too.

I'd also like to see more LOTR type items in the future, and seeing that Zan is a medieval fantasy site, I'm sure we'll see them at some point!



@Achaia:

I can see what you're saying about the gear points. As for the glasses, I know that the pixelist said that the glasses are actually based on real ones, if you were wondering about the pointed frame connecting the glasses.

I liked the concept of the tinkerer elves as well, though I would've liked if the items pushed the tinkerer concept farther than just added tools. Like have funky clothing that seemed more mechanized or something...but it's hard to do that without making it too steampunkish/out of the site's themes.

As for them being more colourful, I remember it being discussed that we didn't want tolkien type elves or traditional holiday elves, but tinkerer type elves. I think that's why the more muted colours were used, to show they were more serious types.

I also felt so-so on the sets for this year as only a few really stood out to me: the crystal elves of january and the zan fishy sets in novemeber. Throughout the rest of the year, there have been bits and pieces of sets I've liked but not really entire sets that wowed me.

I also liked the background sets from November as well. And yeah, it's kind of a shame that the avi blocks the background like that, but it's hard to do much in the limited space that shows.

I think we try to get some seasonal type items from time to time. Not necessarily DIs, but event items and the like, so hopefully we'll get some items like that in the future. Wings are always nice too


I'm not sure what you mean by 'delicatey pixeled items' though...?
Sun Dec 29, 2013 3:44 pm
The Tinker Elf set is my favorite out of the three I think. It's the hat most especially that does it for me.

_________________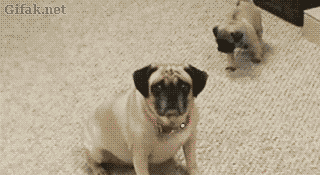 Sun Dec 29, 2013 5:17 pm
There is something to like abou8t all of them, my favorite items are the "worker elf's" sash and boots.


_________________

Sun Dec 29, 2013 11:20 pm
I didn't vote in the poll, because my answer doesn't fit into the options. I don't really have any one overall favourite set this month, as I like elements of each set.

Judging purely by the number of items in each set that I like and will be able to use, I guess I

could

potentially vote for the Worker Elf, as the only part of that set that I don't expect to find much (if any) use for is the Worker Pants, not because I don't like them -- they are very nicely made -- but because I prefer to wear skirts.

I love the Gears (especially the Large ones!) and the Spectacles in each of the three sets. These are the only spectacles I've ever worn here, and they are so cool that I'm tempted to wear them all the time -- I have to keep stopping myself!

My other favourite items are the Tool Sash and Worker Boots, which are beautifully made, and the fabulous Tinkerer Hat. I would be happy to wear that hat style frequently, if it came in a range of different colours!

The Tinkerer Coat and the Worker Shirt are also very good, and I have a sneaky fondness for the Worker Mallet, although I haven't yet gone around toting it (but I will!).

As for which Donation Items I liked best overall this past year, these sets stand out for me: the Draconem and Moonstone Dragon; the three fish sets -- Angel Shark, Seahorse and Bottom Blob; the Shark Wings; and the Backgrounds.

Other than that, there were several particular items that I loved, scattered throughout the months: Crystal Elf Helmet; Lifetree and Seedling; Jokester Tunics and Belts; Dell Hat; Miner Smock and Lantern; Merchant Chaperon, Capes and Belt Pouches; Archer Target; Meraqua and Mermire Tails; Parasol; Garden Wings; Gravedigger Boots, Double Belt and Lantern; Banshee Aura and Locks; Baker Hat and Apron.

I suppose that strange and interesting mixture represents the sort of items that I love to see released… I would like to add that, while this topic is about Donation Items, this past year has also seen the release of more than a few new Tailor's Shop, Smuggler and Event items that have quickly become firm favourites of mine.



_________________

Mon Dec 30, 2013 5:05 am
@Tisiel:

I really like the gears on the hat instead of the traditional puff balls :3



@Scarz:

There's a litte something about each set I like too. I particularly like the worker mallet in there...it's just so zany and oversized, that it's great xD



@Nema:

I liked the Dragonem and Moonstone Dragon sets as well, I think they were very well made...but the only thing is that I have this wierd style of not liking to cover my face or change the traditional 'human body' into something else. Also liked the Lifetree quite a bit too, it really has this oldschool classic rpg sprite feel to it


And yes, there have also been some good other items, besides the DIs. Even though I don't have it yet, I really like the new colour option in the twilight set that's currently in the smuggler's shop. I know that I already really liked the sunshine set, so having an extra colour of it is great!
Mon Dec 30, 2013 5:55 am
I was not able to bring myself around to really favour any set in particular. Rather I do like bits and pieces of each... o 3o'

The hues of the colors are great this time around, and I'm happy to see us having them a bit more toned down for a new colour palette to work with. I appreciate the artists stepping into different colours and styles of clothing for each set, and I will elaborate further down on their designs individually.

The items themselves do not not speak to me as items I'd quite expect in a donation item set... I feel the need to be honest and share this point of view because the clothing albeit unique to their own sets, I do not feel are of superior quality for a more specialized kind of goods feel. (I know as a set they are meant to be geared as workers, since they are meant to be elves in their own respective way.)

This is something I desire out of any donation item set, and I look for when deciding to invest and buy an extra or two for future prospective trading and gifting alike.

The gears by far are quite nice and well defined as to where they stand out quite well. The glasses while not quite my style are another good addition since we can always use more accessories. Acessories are always a plus, especially when they can be applied to a completely different set. Versatility is the word I was looking for.

The clothing in the

coal mining set

has a great dark dark blue almost hue *maybe my eyes are playing tricks on me*, but the details themselves could be more defined. That being said, the top is the item I enjoy most out of the set since I can see more defining pixels that suggest a more specific kind of fabric being worn and has nifty looking shoulder pads.

The boots for the worker elf are by far my favourite, it pops in it's own way without being over stated. Almost classy to me. The giant mallet, although the pose puzzles me is always good to have a giant.. anything just about, lol. It kind gives the avatar more of a smaller feel just because the mallet is huge, and makes her seem smaller like an elf. The shorts feel a bit cargo-ish, it could just be my limit in imagination or lack of understanding but I don't quite understand the details of them, and for that reason I probably won't fashion it too often. I like the concept of the belt itself, and just wished it looked a bit more even in width for the strap.

The top for the tinkerer set looks great with the possibility of layering for different outcomes of looks. The hat's concept is really cute, I Just wish it was a bit larger on the avatar's head. The shirt and pants have a lovely textured feel to them, and I appreciate that a lot. The boots I can't put my finger on, sorry haha. The concept is interesting though.



Were there any particular months that stood out for you?


As for what I do favor- by a land slide would be the angel shark and seahorse from the month of July. There's tons of beautiful detail and the colours make them pop like a shiny new coin glistening in the sun. For August the bottom blob hat is ridiculous and cute, and the mer sets came out strong as well. I know it's a sea theme I'm speaking about here but they were crafted quite lovely that aside. March's Nature sets were great conceptual-wise, and the tree left me wanting more nature scenes for more kind of fantasy themed sets.



What kind of DIs do you want to see in 2014?


For 2014 I'd love to see sets with accessories that stay true to their unique concepts that with it's own ability to be versatile. I'd love to see more eye-feasting colours (and combinations) that we stick to for a while... whether it be donation items, event or commons that would allow us to mix and match with that season, month or year or however it's decided is best.. if the idea is done at all. My desires I critiqued earlier from this month's sets that I want to see for donation items I'd love to see more of for 2014 as well.

And, of course, it must always be creative and from the heart. As cheesy as it is, they need to be something that is enjoyed as it is being created for any art to come to life in other's minds.
_________________
I want to spend the rest of my life ALIVE!

♥
Mon Dec 30, 2013 9:06 pm
Is there something you particularly liked about them?


I'm not really a fan of the whole sets, but OMG GEARS. That's all there is to say.




Is there something you think could be improved?


I'm completely unable to sprite properly, so I wouldn't even know where to start giving advice. Sorry




Any other thoughts?


Hm, no.



What did you think of the DIs for this year in general? Were there any particular months that stood out for you?


September's sets (the EcLecTic stuff) were awesome. I totally didn't expect not-really-themed sets, and it has some of my favorite DIs this year (Purple Flamed Staff, Orchid Butterfly Wings, Parasol, the Leather Leaf Masks and BUMBLE *_____*) Other than those, the Angel Shark Set, the Sea Horse Set (especially the crest) the Mer Sets (love the colors), and the Banshee Set.
I liked this year's focus on job-themed sets, even if those items weren't my favorites.



What kind of DIs do you want to see in 2014?


I'd love to see more mythical creatures. Ans I'm looking forward to the February set as well. :3
_________________

counter:
-
Tue Dec 31, 2013 11:12 pm
This month's Donation Items are adorable, but as been said by some already, they are not really my style. I'm loving the mallet though ^^


- What did you think of the DIs for this year in general? Were there any particular months that stood out for you?
There was not any set in particular that stood out to me, but I love several pieces of different sets. For instance, I just can't get over how ridiculously adorable the Bottom Blot Hat is

And I think all three masks from the September set are beautifully done ^^

- Idea What kind of DIs do you want to see in 2014?
I love nature stuffs. The more I can make my avatar look like a wolf, the better
Fri Jan 03, 2014 5:08 am
@Inspire:

I kind of get what you're saying in terms of luxery items. Obviously you understand the whole 'worker elf' theme that was being used, but I also get what you mean in that since it's from the gem shop it feels like more luxerious items should be found within it.

In terms of the shorts in the worker elf set, I kind of like it in how quirky it looks. It doesn't really make sense, but it's assymetrical-ness is kinda fun to me. I think I said it before, but I also like the giant mallet too. Now that you mention it, it is nice how it makes the elves seem more small.

I kind of wish the tinkerer hat was larger as well, though I still like the concept of it :3

In term of 2013's DIs, it's pretty clear that many people like the angel shark and seahorse sets as well. I also quite like the bottomblob hat, and as I said before the Lifetree from the nature set is also one of my favourites <3

So for the future sets you want to see a new colour schemes introduced and have a bunch of following DIs in that same colour scheme? That would be an interesting idea. Oh and I love your descriptive term of 'eye-feasting colour' x3

And yes, I also agree that something you enjoy while making, is sure to show in the result!



@Manah:

Heheh, gears are always awesome!

And september was an interesting month, wasn't it? It'll be a refreshing surprise to see if we have anymore non-themed months in the coming year.

Mythical creatures are always awesome too, I'm also holding out hope to see them in the future





@Riley:

Heheh, I wasn't surprised to see you wanting more wolf items

We at least already have the wolf hats and the werewolf items from the halloween event :3



You cannot post new topics in this forum
You cannot reply to topics in this forum
You cannot edit your posts in this forum
You cannot delete your posts in this forum
You cannot vote in polls in this forum


Terms of Service