Move thread to quests?
| | | | |
| --- | --- | --- | --- |
| Yes | | 27% | [ 3 ] |
| No | | 72% | [ 8 ] |
Total Votes : 11
Sun Nov 11, 2012 3:31 pm
Now that I am at 60k I want to make 70k by next year.

I joined in '07 and fairly quickly got into the spot of number 1 poster. This time I've reached 60,000 posts and I wanted to celebrate.

I'm just not sure how. Ether way I'll be giving something away!

Now:
How many posts do you have?




1.How did you first find Zantarni?


In school I had met a girl and her twin at the library during the short period where I went. During my second semester sophomore year, I believe, we had an aerobics class together. At one of the times we had to walk around the gym she told me about Zantarni. She said the clothing was pretty and I might like it and I did. She wasnít an active member around that time. She probably only posted 2-4 times since Iíve joined and probably hasnít logged in since my first or second month.



2. What was it about Zan that made you make that first post?


I donít believe it is anything about Zany but the time period I joined. I had joined during an event and the easiest way to take part is to get active. No point trying to spend dozens of hours online and not do anything more than grab bones. In fact ability to get involved is the only real reason to join events.



3. To what, if anything, do you attribute your amazing posting success?



Determination and my own needs. Talking to people is a huge help to me. It gives me energy, joy, and allows me to think through ideas better. I think Iím at my best when Iím collaborating. I feel my responding to someone makes me have better ideas and thoughts then I ever could by myself. A select amount of close people make me want to do more, share more, and do better because of the resources they give. All of this makes it so that if there is a kind friend there I will adore the chance to talk.

Most of the time. No one said I couldnít be grouchy.



4. Do you have any words of advice for our viewers on how to become as skilled a poster as you have been?



Yes! Stop worrying!

I think there are two things that really stop people from posting the fact that they might interrupt, youíre not, and they worry their not contributing. There are a lot of things you can do to become a better poster, talk about yourself, your day to day, donít ignore the small stuff. Did you have a pair of shoes form holes in less than three months? Did you have candy for breakfast? Talk about sheep for three pages and want someone to come help you talk about sheep more?

Did you buy something today? And donít just post it in the ďWhat is the last thing you boughtĒ thread. That thread is not a place to hold a conversation. Threads that have a very specific topic are for when your friends are not there to hold a conversation with. They are a gateway, a safe spot to post without worry about upkeep and a place to start recognizing names. If you want to be an active poster you need more then these threads. Of course they are still great places to pop into. Iím just talking about expanding.

Don't forget to expand your answers. Details are important. This may not be something you want to relate to school but think of essays and supporting details. It is ok to go deeply into things. If you are reading a book explain what you like about it, dislike, your over all impressions. There is always more to say on a topic so share a little. You would be surprised just how much you can learn from fiddling around and finding out about a topic through others impressions.

As for interrupting: No matter what the people are talking about in a thread you are not interrupting them. We are all adults here, or at least mature enough to realize that it is a public forum, anyone in the world can read it. They know you are there so it is ok to post. If it really is a problem that you posted, though I have never seen it be, chances are they will just ask you to leave. When you see them in another thread talking, which you probably will, just ask them if you could come back and if they still say no then you know not to post but only then. It is a lot worse to skip interacting then it is to face a pretty much nonexistent rejection.



5. Moon, you have been in many conversations. What do you think contributes to amazing conversations and keeps them going?



I believe great conversations come from commitment and timing. Both individuals need to want to keep the conversation going. Both need something to say. Most importantly you will never know where the amazingness will come from so explore topics.

As for keeping those going timing is important. A conversation is easiest and often has the most impact when both people are there, not for a short period ether. One or two posts wonít cut it. The longer a time between posts is the more the feeling gets removed form a topic. The only real exception to this is when a person has a lot of passion for the subject as well as it being a broad enough topic that a generous amount can be said. These topics are pretty rare.
_________________
Moon's Youtube//Blog


Last edited by WishingMoon on Thu Jan 03, 2013 5:36 am; edited 9 times in total
Sun Nov 11, 2012 3:37 pm
Congratulations moon! I will have to go look and see how many posts I have


Ninja
Sheep! (found by moon)
_________________
Pro Lurker


Last edited by keres corvax on Fri Nov 16, 2012 7:32 pm; edited 2 times in total
Sun Nov 11, 2012 3:39 pm
Sun Nov 11, 2012 3:42 pm
member number 30474:

and I have myself

four thousand and one(4,001)

posts with this post


You have 56,000 more posts that me
Your a super poster

_________________
Pro Lurker


Last edited by keres corvax on Sun Nov 11, 2012 3:50 pm; edited 3 times in total
Sun Nov 11, 2012 3:43 pm
WHOOOOT!! Congrats,

Moon

! **Applauds wildly**
Lets see, I'm

right behind you

with whopping 38,518 posts! I really need to work on this!


-edit-

The member number is not the same as the post count,

Keres

.

_________________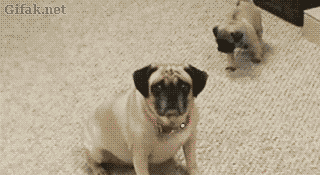 Sun Nov 11, 2012 3:45 pm
I was once named the persistant poster in Zan Musings so that sounds about right.


Thanks Tis.

You could try and make it your goal to get to 40k by the end of the year. Going to the gaming tabels really helps.

As to the member number: She spelled out her post total right after that.
_________________
Moon's Youtube//Blog


Last edited by WishingMoon on Sun Nov 11, 2012 3:46 pm; edited 1 time in total
Sun Nov 11, 2012 3:45 pm
Congrats Tisi your right up there too :3

*edit* I know tisi hun
I left my member number so That I could find myself easier next time
I just typed out the 4,001 posts
into words to seperate it from my member number


added some bold, underlies and italics
to makeit easier


-edit-
You delete your posts too quickly Tisi

Tisi hun I know
take a look at my pot I bolded the momer numer (I kept that so I could find myself easier) and I under lines and Italics the 4001 part :)so I did write it in correctly the first time hun

_________________
Pro Lurker


Last edited by keres corvax on Sun Nov 11, 2012 3:53 pm; edited 2 times in total
Sun Nov 11, 2012 3:52 pm
Quit ninja posting me you two!!

_________________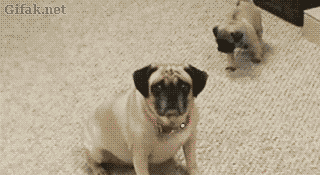 Sun Nov 11, 2012 3:53 pm
LOL your quick
I double posted by accident becasue you delted your last post
good thing I was quick enough to delete and put my post into an edit
hehe
_________________
Pro Lurker
Sun Nov 11, 2012 3:56 pm
I ninjad no one. I was simply replying and then edited.

We should stop with that.
_________________
Moon's Youtube//Blog
Sun Nov 11, 2012 3:58 pm
I'm apparently still the 9th highest poster, with 17320 posts. even though I've not been active at all in well over a year now. >_>

Gratzs to you Moon <3
_________________

Sun Nov 11, 2012 3:58 pm
-nods- so much so that I didn't realize that you replied and edited
I had to re-read it


-edit-

-tackle-gloms ducky- You ninja'ed me
How have you been? it has been some months since we posted in each others profile.
_________________
Pro Lurker
Sun Nov 11, 2012 4:04 pm
Thanks Ducky.

I don't think you still being on the top posters list is sad. I think the sad part is there is such a drastic difference even among the top posters.

There are a lot sader people to pick from if you want to fuss about them being gone and still high up. Leasfy was in the top 10 when I got here and I haven't seen her in 4 years but she is still number 31.

There are others like that too. Having only made a few posts in the last years.
_________________
Moon's Youtube//Blog
Sun Nov 11, 2012 4:06 pm
I very much agree with you on this Moon
_________________
Pro Lurker
Sun Nov 11, 2012 4:08 pm
i'm good thanks, busy busy with a full time job with lots of overtime, and some other time consuming things x_x you?

Paganbeer is above me, and has been inactive for longer than me. As far as I'm aware anyway.
You certainly have no risk of having your top spot taken away.
_________________




You cannot post new topics in this forum
You cannot reply to topics in this forum
You cannot edit your posts in this forum
You cannot delete your posts in this forum
You cannot vote in polls in this forum


Terms of Service