People Counter
| | | | |
| --- | --- | --- | --- |
| Insane Prices! WOOT!!!! | | 26% | [ 74 ] |
| Gawd!!! Thank you for an alternative!!!<3 ^^ | | 73% | [ 202 ] |
Total Votes : 276
Sat Apr 21, 2007 7:29 pm
ATTENTION: THE AIG IS CLOSING DOWN. UNFORTUNATELY OUR EFFORTS HAVE BEEN OVERWHELMED BY THE GREED AND APATHY OF OTHERS ON ZANTARNI. I TRULY APPRECIATE ALL THE HARD WORK, DEDICATION, AND LOVE THAT SO MANY HAVE PUT INTO THIS ORGANIZATION. I AM PROUD OF THE WORK THIS GUILD DID ACCOMPLISH AND THE MEMBERS WHO HELPED IT GET AS FAR AS IT DID. PLEASE KNOW THAT I WILL BE HOLDING AN 'CLOSING OF AIG PARTY' IN WHICH ALL DONATIONS AND ITEMS WILL BE GIVEN TO QUESTERS AND WORTHY CITIZENS OF ZANTARNI. THANK YOU AGAIN, PLEASE UNDERSTAND AND FORGIVE THIS DECISION ON MY PART.

ALL MY LOVE AND GRATITUDE,
A.L.

Okay, so this here is the Anti-Inflation Guild's arm into the rest of Zantarni. Consider it our Recruitment Thread. If, after reading the Pledge and what we are all about, you feel that this Guild is an organization and community of people to which you wish to belong, please visit the actual guild.



HOW TO JOIN THE GUILD:



Click this link: Guilds
From this page, you can see the AIG and click the ENTER button. It will take you to a page where you will have the option (at the lower right hand corner of the page) to JOIN the guild. Click this link when it refreshes with the "Are you sure?" question, say yes, and you should be accepted.

SPECIAL NOTICE TO ALL CURRENT MEMBERS:
Before Joining the actual guild, please review the Pledge and our practices carefully. Know what you are getting yourself into. We are a serious organization that wishes to achieve serious victories in Zantarni. We want to make this community a better place for all Zantarnians. Some of our rules and enforcements are tough to follow for some people. Please MAKE SURE you are willing to abide by the responsibilities of being in this Guild.




UPDATES:



~The Guild is undergoing a Major Reorganization. IF YOU ARE NOT ON THE MEMBER LIST, AND YOU SHOULD BE, PLEASE PM A.L. !!!

~GUILD MEMBERS: PLEASE GO TO THE GUILD FORUM AND LET ME KNOW WHAT YOU WANT! THERE'S A NEW TOPIC THERE AND I'D REALLY APPRECIATE ANY INPUT FROM YOU GUYS! <3
~The Guild's Shoppe of Dreams Rental Boutique has been closed down. It was not making any money and I didn't want folks who've let us use their items in the shop to be without them if it wasn't benefiting anyone.
~DotD is almost over. The Guild has managed to get enough of most items so that we have some for the Rental Shoppe as well as some to Lotto off and donate via the Charity. Whew!!! It's been a long week with lots of hard work and some upsetting events, but all in all, I'd say this has been one of the coolest Events Tom's ever put on and we have benefited from it.
~The Guild has received a number of donations from charitable parties; these have helped our Charity and Lottery and other outreaches SO much; thank you everyone!
~The Guild has opened it's Charity
~The Guild has opened it's Lottery



We are taking any and all who would like to be members and will put you on *The Member List*.


PLEASE UNDERSTAND: By admittance into this Guild, you agree to the following terms of membership:





~You will never sell items at an over-inflated price.
~You will never buy items at an over-inflated price.
~You will not do business with people who DO partake of those business practices which you have pledged not to partake in (or anyone on the Blacklist or Inflator List, seeings as both are known to be folks with whom a Guild Member should not be doing business).
~You will hold auctions sparingly, if at all. These only lead to bidding wars and are NEVER condoned by the Guild. IF a Guild Member DOES hold an auction (this is defined as any advertisement to sell your items in which you let users bid and wait and watch to see what is bid and how high the bids can go; i.e. you're not selling for a set price or set items that you wish to receive for the item and when you get these things the deal is done.), please be aware that the Pledge still applies. Auctions are not forbidden (though they're looked down upon) by any means, but in selecting payment, be sure that the payment which you receive is within Price Guide Price range. If you wish, pair down an inflated offer so that you get the items you like best, but still stay within acceptable range. If you sell an item, in an auction or otherwise, at any price which is deemed inflationary or out of range of the Price Guide's Prices, you will be blacklisted and no one in the Guild will do business with you again.
~You will bid within Price Guide Guidelines when participating in an auction (A VERY current AIG Price Guide can be found in the Guild Forum; you will not be able to access this Forum unless you join the Guild proper by following the instructions at the top of this post). Also: I know it gets hard to remember you're pledge when the item you've been questing for since you joined is available, but you will not be alone in the number of members who have had to let their quest slip away in the name of maintaining their integrity. Most of us who are committed have had to do this and your integrity is very much appreciated.
~You will have integrity in all you do. You are a representative of the Guild. What you say and how you act reflects on the Guild. Please maintain an awareness of this in your dealings on Zantarni.

If you wish to abide by these rules, and in so doing help prevent inflation on Zantarni, please let us know in this thread or via PM and we shall add you to the Guild.



Pledge violation will lead to Blacklisting. This means that no one from the guild will buy from or sell to anyone on this list. When a member is questioned concerning their activity and whether it violates their pledge, they will have an opportunity to explain their side of the issue to the Minister of Lists and A.L. and then a decision will be made on the matter. If a member of the Guild is deemed to be in violation of the Pledge by A.L., he or she will be added to the Blacklist.




To prevent/alleviate insane amounts of artificial inflation on Zantarni by the supplying of lower-priced items and purchasing of items at reasonable rates. We hope to create a network of traders and buyers that will strive for honestly and decency, NOT greed. Other methods used are Lotteries for DI's, which allow Zantarnians to pay a smaller amount of zg for the chance of obtaining a very expensive DI. Art Auctions are held to provide financing to the Guild. Such money is used in our Charity and to purchase DIs for selling/distributing to Zantarnians at reasonable rates. There are others outreaches in the works, but so far it is by these means that we hope to make a community on Zantarni that shows honesty and decency to one another. A community that Trades honestly with each other, instead of stepping on their fellow Zani to make a buck and raising the cost of items on Zantarni for everyone else due to their greed. **Please note that we in the AIG understand that an increase in value occurs naturally over time. It is not this, but rather the artificial inflation of items in very short time periods that raise the cost for all such items for all Zantarnians that we hope to combat**
Code:
[url=http://xrl.us/v62r][img]http://i18.tinypic.com/490ei3n.gif[/img][/url]
Code:
[url=http://xrl.us/v62r][IMG]http://i13.tinypic.com/332yp3q.gif[/IMG][/url]
Code:
[url=http://xrl.us/v62r][img]http://i14.tinypic.com/2qdvoev.png[/img][/url]
Code:
[url=http://xrl.us/v62r][IMG]http://i12.tinypic.com/3581jt1.jpg[/IMG][/url]

*A.L.
*Scarz
*Doxy
Chib
Beru-Pai
*Nema
*Nexess
Arisha
*Juanalene
*Arikana Nakaria
Vernors
*LunaBlu
Patchychan
*Ebbeqz
Haruka
*Aria Mirna
Mister Magoo
*Jyenna
*HH
Alibro
Luna Bella
zero-sum
H_e_a_r_t
Kita Cloud
*ArcadicKai
Tara_Tennyo
Mystik
Lauryn de Vampyre
Dragondude
*nvs
rimedragona
*Tayuki
Sakayora
*Temarigirl
Phareas
Colossia
Davy
*Tisiel
Nuffie
Celeone
Katey
*OoSquishy.SpeckoO
Red King
Feikku
Cardinal Sins
Dr HollowPoint
Talia Hawk
Laural
*Clausey
OneWingedLight
Icewind
Cleric Sarah
*Ennaedwyn
*Pook
*Blazestorm
Achaia
*Amersemt
Wood Sorrel
Seliphus
Lucretia
*Lillie Rose
Minyaagar
*Strawberry13





*Please let me know if you are a vendor who can be sought out by buyers and relied upon for reasonable prices; thank you*
**It is requested that if you use these sellers, you do not take advantage of their prices simply to turn a buck; please only buy if you are going to keep the item/are getting it for a friend.**
And yes, Violators will be BLACKLISTED. That means, no one sells or buys from you that participates in this Guild

Phareas's Shopness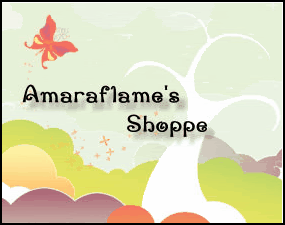 The Guild's Main Outreaches in Zantarni:


The Guild Shoppe


The Guild Charity:



Code:
[url=http://tinyurl.com/2hvblk][IMG]http://i9.tinypic.com/5xorpl0.png[/IMG][/url]

The Guild Art Auctions


The Guild Lottery:



Code:
[url=http://tinyurl.com/yrt4ub][img]http://i16.tinypic.com/52p1pgm.png[/img][/url]


++++++++++++++++++++++++++++++++++++++++++++++++++++++++++++++++++++++



A Word of Caution


Hello to the Guild.

Most of you probably know of the distasteful events that have taken place in the past few days on Zantarni. This is only a bit of a precaution to all our members; please read this and take it to heart.

Please, as a Guild Member and a responsible player on Zantarni, be careful in whom you place your trust. This is an ONLINE forum; the only thing you really know about the people you meet here is what they tell you. And lieing comes easy to some. Keep in mind that as a Member of this Guild, you and your actions reflect upon the Guild. Many people on this site trust us to be responsible with their donations and the items they loan to us. If you associate or interact or do business dealings with people of shady or disreputable character, it reflects badly upon the Guild and throws our good standing into question.

Also, consider that as a personal favor to me, anything you may invite into this Guild in the way of ill-begotten items or gold can at best freeze this Guild and all its holdings, and at worst (for me anyways) could freeze ME and all my items and those of my husband, Itticus. If you care nothing about the good standing of this Guild, maybe a personal plea not to jeopardize my and my husband's account might have more appeal.

Things to look for:

Anyone who asks you to let them "store" or "hold" things on your account should be considered VERY suspicious. Zantarni has a very lenient mule policy and if they can't keep these things on their own accounts or make up a mule for their items themselves, then there's probably something fishy going on. I repeat: NEVER EVER let anyone place items for "Storage" or "Holding" on your account(s). You are opening yourself up to a possible inproper conduct at the least and a banning at the worst.

If it seems too good to be true, it probably is. Let's be honest, Zantarni is full of friendly and generous people, but if some stranger just up and gives you an uber rare item or tons of gold,

PM A MOD!

What's the worst you'll have to endure? Waiting a few hours at the most to find out if the item is legit? Yes. And what can you avoid/gain? You will keep yourself out of trouble and if the item is illegitimate, then you are helping Zantarni to crack down on glitched items/abuse of a glitch/etc.

If you know someone has done something that violates the ToS or has abused some glitch or stolen/hacked someone's account, do NOT let them talk you into 'making the best of it'. There is no way to benefit legitimately from such ill-begotten gains. You will only be harming the Guild or the people to whom such deceitful persons might give such items/gold as well as the overall integrity of Zantarni. REPORT such people. My suggestion is to PM Haruka if she's online or the closest Knight you can find. Tom's usually very busy and may not get around to your PM in a very timely fashion. Remember, these kind of peole are not really your friends if they would put you in such a bad position.

Lastly, if you are unsure ASK SOMEONE YOU TRUST! Ask a Knight, preferably. The worst that happens is you walk away a bit smarter for the question than you were before you asked. Educating yourself is probably one of the best things you can do to prevent being duped into wrong doing or being taken advantage of.

I want you all to understand, this is NOT a statement of accusation or attack against any one. This is just something I thought you could all benefit from reading and it might save my accounts or the good name of the Guild some day.

FAQ:

What is a cloned or glitched item?

An item obtained through abuse of a glitch or hacking the system to 'create' an item for introduction into the economy that did not previously exsist withing the economy.

Are there any other ways someone could get illegitimate items?

Yes. Hacking into someone else's account to steal their items could happen as well. In such instances they are not only hurting the Economy and well being of Zantarni, but are also doing a harmful act to another person. There

are

real people behind these accounts that put real money and real time into getting the items they have. In my book that makes hacking anyone's account and taking items/zg from it REAL LIFE stealing. Please don't think just cause it's pixels that it's not 'as big a deal' as 'real theft' or anything along those lines. If Tom wanted to get all sticky about it, he could easily charge the folks who abused that glitch as having stolen the intellectual and physical property/copyrighted material of Zantarni, not to mention pixellated items for which they should have paid Real Money (DI items); that is stealing REAL money from Zantanri, the company.

What can I do to protect myself/others and prevent such activity?


++ Well, for starters, don't EVER share your password with anyone, ever. Remember, you don't

really

know these people; you only know what they tell you.
++ Also, if you accidentally discover a glitch, let Haruka or a Knight know as soon as you can. The sooner they know these things, the faster they can correct the situation and be aware that there might be a problem.
++ Lastly, if you hear gossip about someone doing something wrong, just let a Knight know. You can remain anonymous if you like and if it ends up that all it was is hearsay, then all you've done is your best to help the staff of Zantarni in keeping this site as safe as possible for all it's users. Don't feel bad about letting a Knight or Admin know what you heard. It might be just a rumor, but they can find out for sure and it's better to be safe than sorry.

If you still have some questions or concerns, feel free to PM me or a Knight with them. If I don't know the answer, I will do my best to find out. Also, if you feel uncomfortable going to a Knight or Admin. about something or someone suspicious, please don't hesitate to PM myself and I will tell them. I have absolutely no qualms about turning in my own blood if I know they've done something wrong intentionally, and even less hesitation about letting a Knight know something you feel might be important.

Thank you all for taking the time to read this. Please think it over and be aware of what goes on around you.





FOUNDING MEMBERS: A.L., Scarz, Doxy





Celtic Brushes thanks to Parenthese.


_________________
Taking a break from Zan for a while.


Last edited by A.L. on Sun Nov 25, 2007 9:52 pm; edited 134 times in total
Sat Apr 21, 2007 7:31 pm
the last one failed but good luck

_________________
:O Buggering rabbit nicked my wallet!
Sat Apr 21, 2007 7:33 pm
Sounds good.
_________________
RIP Branny
Sat Apr 21, 2007 7:33 pm
lonewolf wrote:
the last one failed but good luck


I have hope!!!

Thanks, Branny; can i add you to the list?
_________________
Taking a break from Zan for a while.
Sat Apr 21, 2007 7:34 pm
Oohooh, can I join?

Please?

Inflation makes Chib sad.
Sat Apr 21, 2007 7:35 pm
As a thing to point out, KILT has 8k-11k for the cloaks. Telling people to use it (YIN hasn't been updated with cloaks) it would still lead to inflation

*goes to work on banners and stuff*
Any colors that would like?
_________________
It's going to be okay!

... I hope.
Sat Apr 21, 2007 7:35 pm
Yes, certainly, Chib. *adds*

EDIT: Darn, really? Well, we can hope for like 5-7k on newly released items... Specifics will follow later. Besides, if we can get KILT in with us (and YIN too), maybe we can at least not have brand new DI's going for upwards of 8k...geez...
_________________
Taking a break from Zan for a while.
Sat Apr 21, 2007 7:36 pm
Hope springs eternal Sir Lone and something has to be done about this runaway Gaia-like inflation. a new donation item should never...NEVER sell for 15k on the first day it is out.

Most people don't realize that the buyer has power too, the power to refuse to pay the over-inflated prices
and I truly hope they realize it.
_________________

Sat Apr 21, 2007 7:37 pm
You may add Branny, but he won't be on much for awhile.
_________________



Branny's on Menewsha now.
Leaving Zantarni.
Sat Apr 21, 2007 7:38 pm
Doxy, Um, no colors in particular... Something Zani-style though, and long, but not a tall banner, please. *likes long and narrow* Coins... something i dunno... *Gives it over to you*
_________________
Taking a break from Zan for a while.
Sat Apr 21, 2007 7:39 pm
What a guild this shall be! If you don't mind, I'd like to aid you in your quest for anti-inflation! As for your comment, Sir Scarz, you make an fine point.

At least I find it a good point since I've yet to scrounge even 5k on Zantarni (foraging isn't my speciality).
Sat Apr 21, 2007 7:40 pm
I like the idea of coins, milady


_________________

Sat Apr 21, 2007 7:41 pm
Yay! Coins! Perhaps the colors of the Zantarni Crest?
_________________
It's going to be okay!

... I hope.
Sat Apr 21, 2007 7:43 pm
*Adds* Hopefully we can get our members and the Guide-makers/keepers to maintain a decent rate of inflation on Zani...
_________________
Taking a break from Zan for a while.
Sat Apr 21, 2007 7:45 pm
*bows to A.L. and requests to be added to the members' list*


(And as a side note, wonders what happened to T3h Branny… or is that St. Branny?
)
_________________




You cannot post new topics in this forum
You cannot reply to topics in this forum
You cannot edit your posts in this forum
You cannot delete your posts in this forum
You cannot vote in polls in this forum


Terms of Service